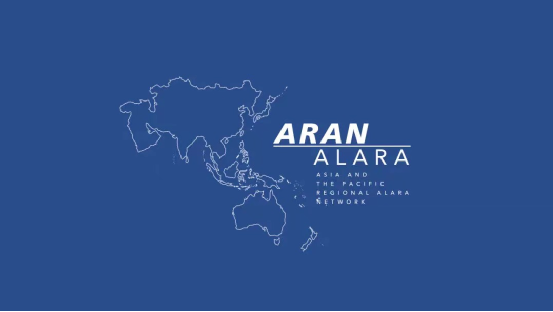 The first ARAN Management Board Meeting since its reactivation was held on 10th November 2021 virtually, with the participation of national representatives designated by all ARAN member states except Oman and Pakistan. The Steering Committee was elected and the Terms and Conditions of the ARAN was approved, as follows:
The ARAN Steering Committee was elected:
• Dr. Liu Liye (Chinese representative, China Institute for Radiation Protection) was elected as the ARAN Chairperson.
• Ms. Chadia Rizk (Lebanese representative, Lebanese Atomic Energy Commission) and Ms. Kristine Marie Romallosa (Philippine representative, Philippine Nuclear Research Institute) were elected as the Vice Chairpersons.
• The IAEA representative Mr. Burçin Okyar is also a member of the Steering Committee.
China Institute for Radiation Protection (CIRP) was appointed the ARAN Secretariat and Mr. Cao Qinjian (CIRP) was appointed the ARAN Secretary.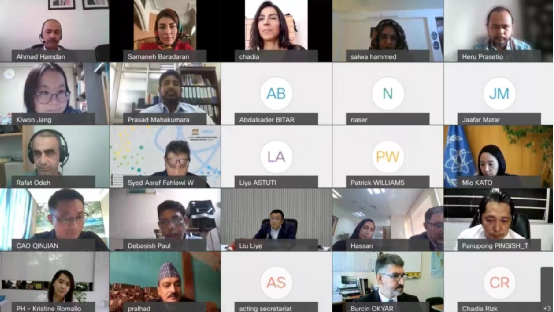 ARAN Terms and Conditions was discussed and approved.
Six working groups (WGs) were successfully established and the Chair of each WG was nominated, as follows:
• WG1 Dose assessment (Ms. Rizk, Lebanese Atomic Energy Commission)
• WG2 Medical applications (Dr. Sun Quanfu, Chinese Center for Disease Control and Prevention)
• WG3 Industrial sources and Practices (Ms. Kiwon Jang, Korea Institute of Nuclear Safety)
• WG4 Natural radiation sources (Mr. Stephen Marks, Australian Radiation Protection and Nuclear Safety Agency)
• WG5 Emergency preparedness and response (Mr. Prasad Dhananjaya Mahakumara, Sri Lanka Atomic Energy Board)
• WG6 Education and Training (Mr. Ahmad Issa Ahmad Hamdan, Jordan Atomic Energy Commission)
The ARAN could be involved in below IAEA Regional Asia and the Pacific Projects in the future:
• RAS9093: Strengthening National Capabilities on Occupational Radiation Protection in Asia and the Pacific Region in compliance with the International Basic Safety Standards.
• RAS9096: Strengthening Radiation Safety Infrastructure.
• RAS9095: Strengthening Radiation Safety Infrastructure in the Pacific Islands Member States - Phase 1 (SAPI).
Members of established WGs are supposed to be nominated by member states after the meeting for further specific activities.
Mr. Mohammad Hassan Kharita (Hamad Medical Corporation, Qatar) was appointed as the editor of ARAN Newsletter.
It was agreed the next Management Board Meeting to be organized virtually before November 10, 2022 or in parallel with another ARAN activity to be held in 2022.