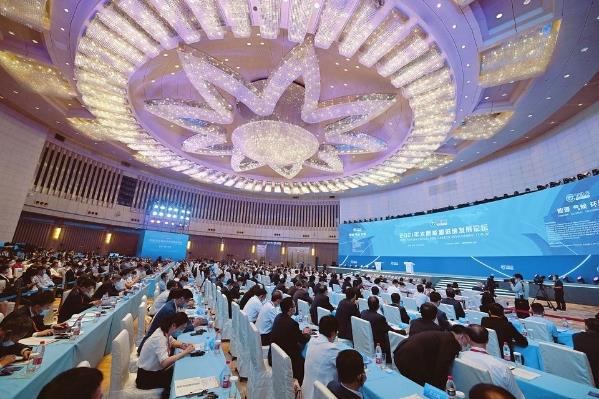 On September 3, the 2021 Taiyuan Energy Low Carbon Development Forum (TELC) was grandly opened at the Jinyanghu International Conference Center, Taiyuan, where domestic and foreign experts in the field of energy gathered to discuss the energy transformation and high-quality development under the vision of achieving peak carbon emission and carbon neutrality. Premier Li Keqiang attended the opening ceremony of the forum by video and delivered a keynote speech. He said that China will adhere to the implementation of the new strategy for energy security, promote energy consumption, supply, technology, and institutional revolution, underpin international cooperation on all fronts, and effectively advance energy transformation.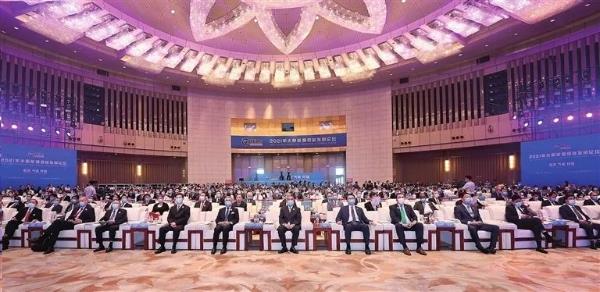 In addition to the offline opening ceremony, theme forum, information release and other activities, the online exhibition hall is a real highlight, which displayed the advanced energy low-carbon related technology products of China in a three-dimensional fashion. CIRP had one cutting-edge technology and one experimental facility made the cut for the online exhibition hall. Based on optimization of radiation protection, they are intended to overcome the technical difficulties in the nuclear field, and committed to accelerating the realization of the goal of achieving peak carbon emission and carbon neutrality with the aid of nuclear energy.
Energy Technology Exhibition Zone - Smart Nuclear Power - Radiation Field 3D Visualization System (3D-ALARA)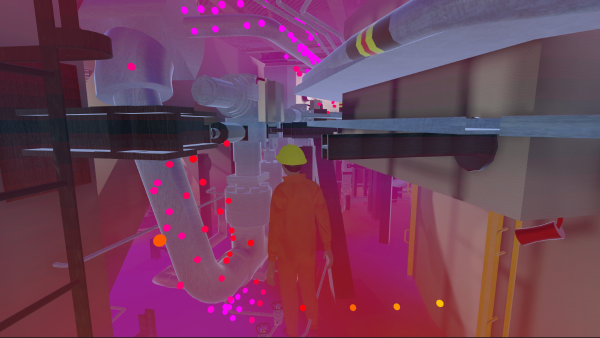 The radiation field 3D visualization system is born from the idea of digital twin, whereby a three-level architecture of data, application, and terminal is adopted to present the radiation levels in specific areas in a visual scene through digital radiation protection technologies so that the distribution and strength of the radiation field can be visually demonstrated. The system can comprehensively reflect field radiation information, make effective dose prediction and shielding calculation for high-risk radiation operations, optimize radiation protection management and on-site radiation protection, and align with digital nuclear power plant technologies to expedite the overall improvement of the radiation safety management level of nuclear power plants.
Green & Low-carbon Exhibition Zone - Radiation Protection and Environmental Protection - 130-ton Radioactive Packaging Container Experimental Platform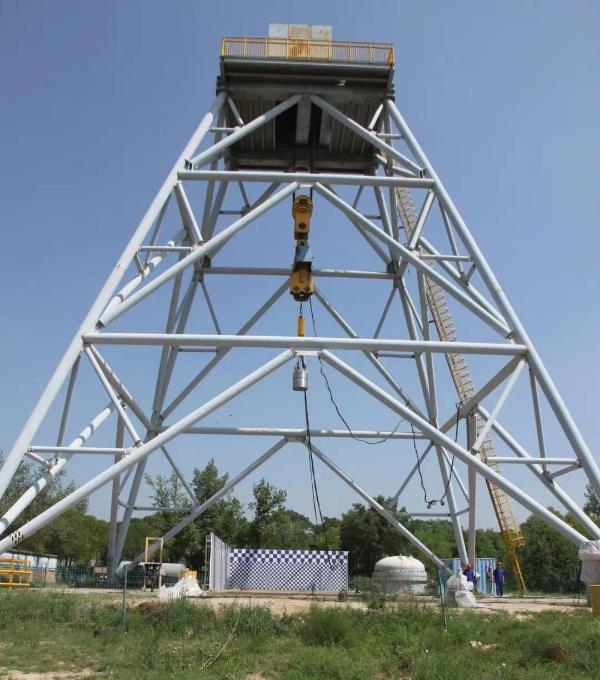 The 130-ton radioactive packaging container experimental platform of CIRP is the only platform with the ability to carry out safety test of large-sized radioactive transport containers in China. The equipment has solved the problems that restrict package development, test conditions and safety evaluation capability, helped China realize independent design and validation of large-sized radioactive material transport containers, and effectively ensured the safety and environmental protection during the transportation of radioactive materials. The experimental platform consists of such test facilities as 150t lifting device, 1,400t heavy impact target platform, 25-meter-high supporting tower, and pressure compartment with 2MPa hydrostatic test capacity and other test facilities.