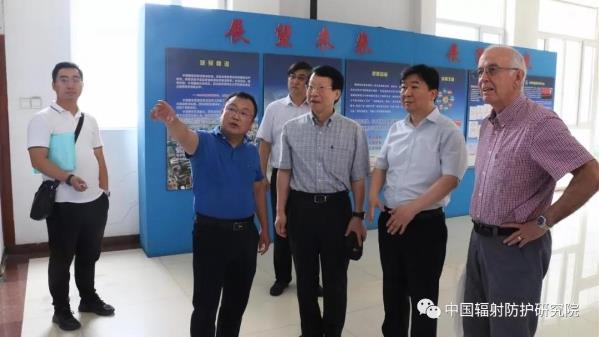 On July 17, Roger Coates, President of International Radiation Protection Association (IRPA), and Jong Kyung KIM, IRPA Vice President, visited China Institute for Radiation Protection. CIRP President and Vice President met and had cordial conversations with the guests.
They first visited the exhibition hall, and got a whole picture of the Institute's history and development status. Later on, they communicated and discussed with its scientific researchers on some technical details while visiting a bunch of key research facilities, including the Radio-biology laboratory, Iodine Adsorber laboratory, Metrology Laboratory and Aerosol Laboratory, and Atmospheric Boundary Layer Wind Tunnel Laboratory.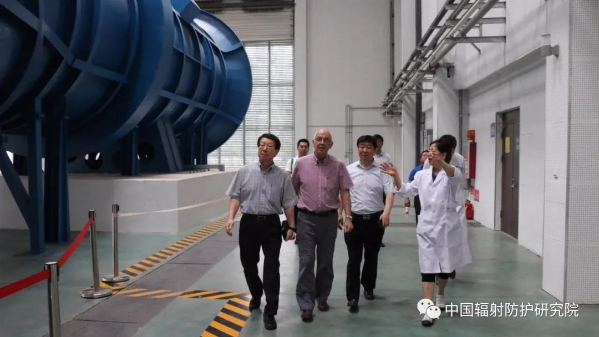 After visiting the atmospheric wind tunnel laboratory, Mr. Roger Coates and Mr. Jong Kyung KIM had a discussion with CIRP leaders, and made an inscription for the Institute. They marveled at the Institute's rapid development and complete radiation protection research system, and had confidence in its future development. They also hoped to deepen cooperation in basic research fields and further share research facilities and platforms. Moreover, in-depth exchanges and cooperation under the IRPA and CSRP framework were expected to jointly build a more open, international research institute that will make greater contributions to global radiation protection.